23. - 29. marts v/Loret Karman
Colorstudy for hand knitters.
Every knitter has experienced it. Picking colored yarn for a project that looks really nice in the shop but is disappointing when you start to knit with it.
Prepare for a new way of studying the interaction of color and hand knitting . By knitting small micro swatches we will practice color work. While practising, we discuss the most influential colortheories of the last two centuries. You will get a better understanding of color in knitwear. Knitters of all levels are welcome in this class. Knitters that have done a program with Loret before are provided with new material and exercises. You do need to be able to cast on, cast off, knit and purl without help.
Because there is so much color involved, part of the program will be spended on the basics of how to design and make color. We will work a little on techniques, and focus on studying color.
Kursusnr. 13-2-25
| | |
| --- | --- |
| Startdato: | 23. marts 2025 |
| Slutdato: | 29. marts 2025 |
| Kursustype: | Kort kursus |
| Fag: | Håndstrik |
| Underviser(e): | Loret Karman |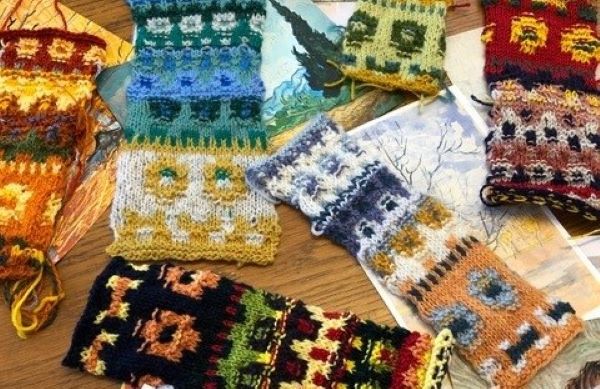 Ingen kurser fundet - prøv at vælge anderledes i filtret.